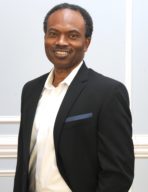 Agency Principal

Hi I'm Todd D. Tucker and I like taking long walks on the beach… Just kidding. I have been in the insurance business since 1999. I was originally in the technology industry for 21 years. I got into the insurance originally because I kept getting laid off in the tech industry. I have stayed in insurance largely because of the people that I have met. Over the years I have had the privilege of going through multiple births of first babies, purchases of the first, second, or third homes, and I have experienced people's joy when their kids go off to college for the first time. Oh, and there's when they teach their first child how to drive a vehicle for first time. Some have quit their job and decided to start their own business. I have been privileged to offer information so that maybe they won't go through what I went through. Others have taken off in corporate America. Sadly, I have lost a few clients along the way. I did what I could to help make the transition for those left behind easier. No matter what happens in my client's lives, I try to be there for them. Long story short, I like people. I have been married for more than 36 years to the same wonderful woman. I love her. We have experienced and hope to continue to experience allot of joy together. We have 3 great adult children in their own right that I love allot. They are forging a life for themselves in other industries. I am really proud of them. In my spare time (LOL), I really enjoy staying in shape. I lift weights. I jog. I swim when I can. I have always allowed one principle to guide me, that is, don't lie to clients. I believe that what a client really deserves the most is honesty and for me to represent them honestly. That is actually what drove the creation of our tag line for The Todd D. Tucker Agency – We Work For You!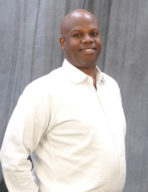 Senior Producer

Hello, as an introduction, I am "The Todd" Dawson to differentiate myself from my team member Todd D. Tucker (it gets confusing sometimes).  I have been in the insurance industry since 1999, primarily focusing on business consulting, Medicare, and life and annuities. In addition, I assist clients with their personal  auto, home, and life coverages.  I decided to get into the industry because as a consumer, I felt that there was a lack of transparency and integrity so I promised myself that I would act in my client's best interest.    I received my Bachelors of Arts degree in Business Administration from Morehouse College in Atlanta, Georgia.  I am the father of three children. During my downtime, I enjoy traveling, family, and tennis. One of the things that I keep in laser focus with every client is that at The Todd D. Tucker Agency--We Work For You!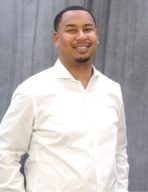 Producer

Greetings, I am the newest addition to this incredible team. Local to Cincinnati, I graduated from Wyoming High School and went on to Howard University where I received my Bachelor of Science degree. The majority of my work experience is in positions of management, but I always found myself interested in helping others in their day to day lives. I am a proud member of Kappa Alpha Psi Fraternity Incorporated, and a lover of great music and fine art. Joining this team and becoming active in this business has given me an opportunity to make my interests in serving others a career path. It is a joy to be a member of a team that has the flexibility and the range to serve clients even if they have run into road blocks finding coverage elsewhere. It is also a pleasure learning form my seasoned team members about the right way to operate a business. I am looking forward to serving you and your family because at The Todd D. Tucker Agency, We Work For You!